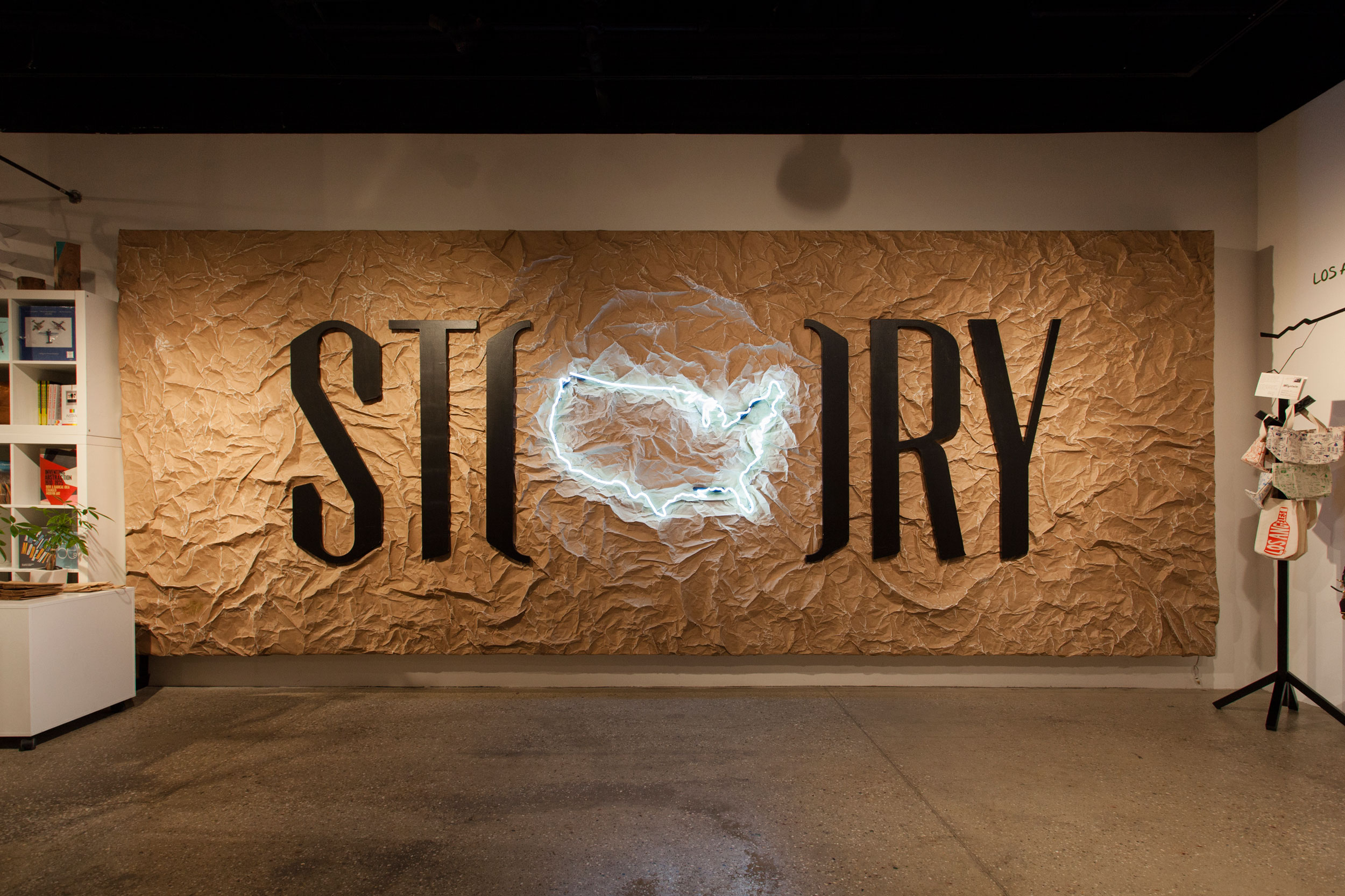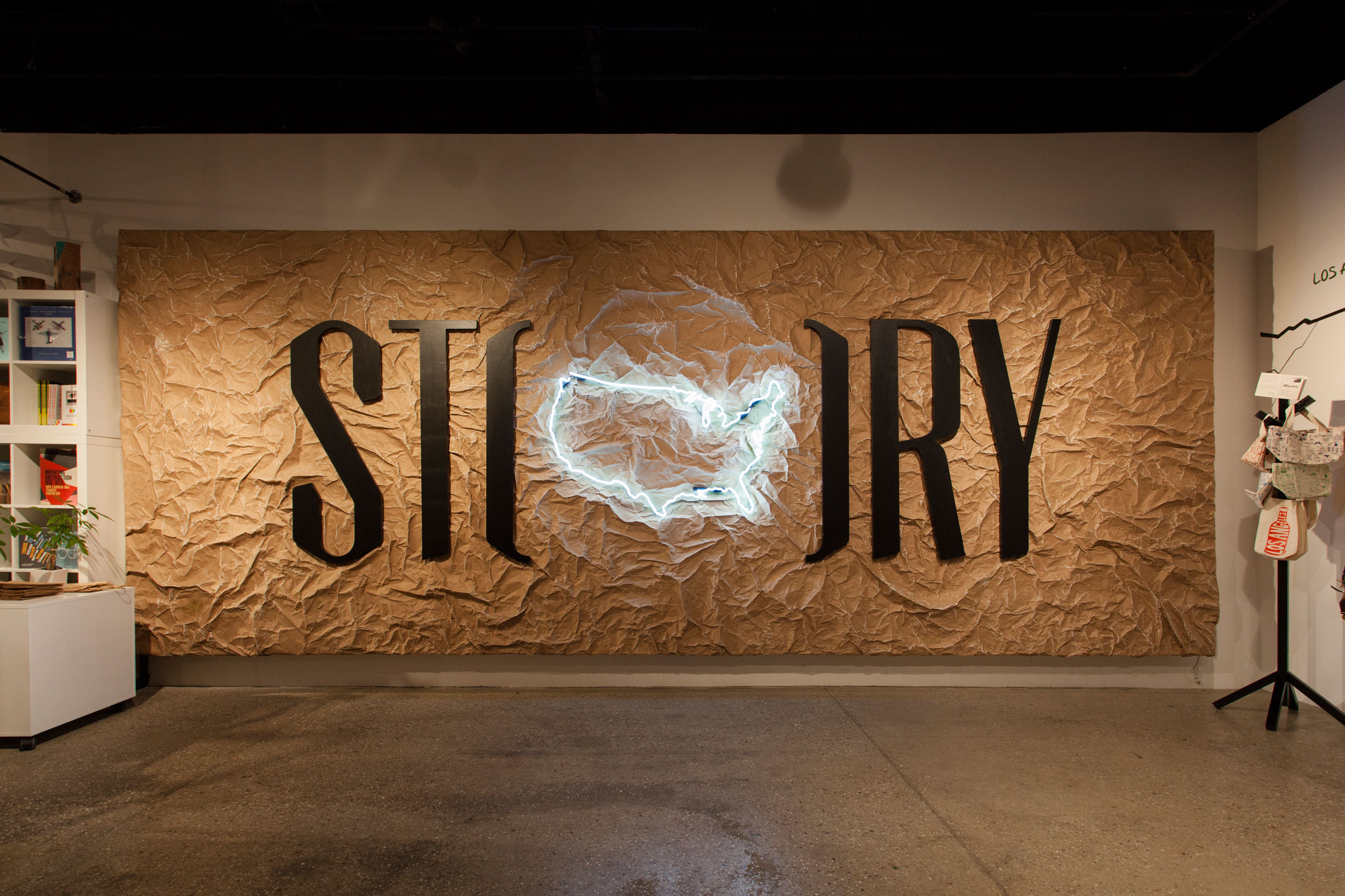 Made In America STORY
Environmental Design
STORY is a concept retail space that re-imagines itself every 4-to-8 weeks, shutting its doors to redesign and merchandise the entire space to a new theme.

The "Made In American" themed store was divided into regions marked by a road map customers could follow along the walls. Each region was merchandised with product made in the corresponding region of the United States. The MidWest section of the store carried product made in the MidWest, etc. For what we call the "Story Wall," I wanted to give the customer the feeling the map becomes "real." I created a faux topographic map with 9 large sheets of paper, highlighting the "peaks" in white.